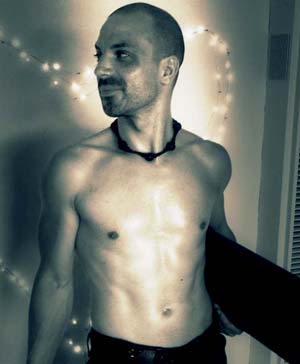 This Yoga posture library was designed by Mark Giubarelli who has been teaching yoga for over 20 years.
"I did it out of dedication to B.K.S Iyengar"
Targeted Pain Relief Muscle Massage - Relieve pain through applying direct pressure and massaging your trigger points. Apply massager to neck, shoulder, or leg to reduce pain and prevent muscle injury Portable & Lightweight Manual Massager -...
read more
(as of November 17, 2017 5:51 pm - More info

Product prices and availability are accurate as of the date/time indicated and are subject to change. Any price and availability information displayed on [relevant Amazon Site(s), as applicable] at the time of purchase will apply to the purchase of this product.

)
For over 20 years, the Pivotal Therapy System has been used by physical therapists, massage therapists, and chiropractors to treat soft tissue issues related to the spine. By nature, it takes time to slowly re-posture the spine and its soft tissues. ...
read more
(as of November 17, 2017 5:51 pm - More info

Product prices and availability are accurate as of the date/time indicated and are subject to change. Any price and availability information displayed on [relevant Amazon Site(s), as applicable] at the time of purchase will apply to the purchase of this product.

)