They are the pectineus, adductor brevis, adductor magnus, gracilis tendon of the psoas major and further up the pelvis the iliacus on the outer part. Free yoga printable image sequences.

Vinyasa Yoga Sequencing and Flowing for Triangle Pose
Vinyasa Yoga postures to transition from and to:



















Yoga Teacher Tips for Triangle Pose
It is nice to exhale into this yoga posture. You may want to instruct this first then the basic actions involved in entering the pose.

Yoga fitness Sequence





"The neck is a common area for pain. If the posture is being held for a long time give options to relieve any discomfort. This will reduce suffering in the practitioners and sooner or later Trikonasana can be held without any neck discomfort."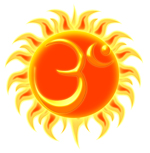 Sun Salutations



Enlarge Pic




Enlarge Pic



Enlarge Pic