Come Join Me!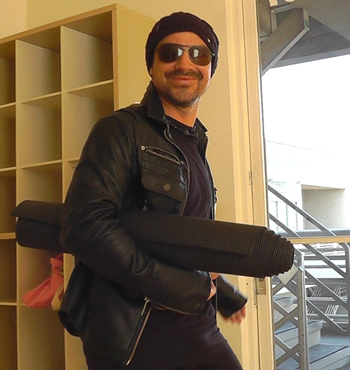 YOGA TEACHER TRAINING
Hollywood, Los Angeles
With Mark Giubarelli
Mark Giubarelli has taught yoga teacher trainings for 10 years with many different renowned yoga teachers. Currently he teachers with Steven Earth below. To see some of his teaching history scroll down.
ABOUT MARK GIUBARELLI









TRAINING HISTORY
OF MARK GIUBARELLI

2002 - 2008

Samadhi Center For Yoga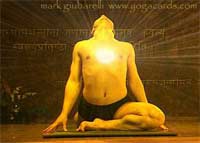 From 2003 to 2005 Mark was one of the coordinators of the yoga teacher training programs in one of Colorado's finest yoga studios at
Samadhi Center For Yoga




Bally Total Fitness
In 2005 Mark Giubarelli was selected as one of Bally Total Fitness master teachers and was flown to Chicago to help design and teach a new yoga program for one of the largest health clubs in the world.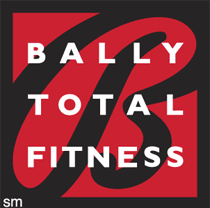 2008

Miami Beach
From 2008 to 2010 Mark Giubarelli
taught yoga teacher training with
world renowned yoga teacher Fred Busch in Miami Beach at MiamiYogaShala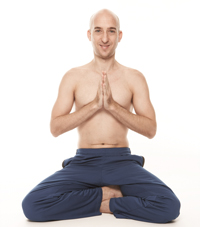 2011

Sunny Isles Beach
Mark also taught yoga teacher trainings at Just Breathe Yoga in Sunny Isles Just North Of Miami Beach with Ashley Cummings. Ashley had the most popular yoga classes along the beach in Sunny Isles and beyond when she was teaching in Miami.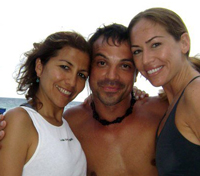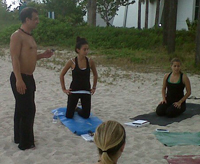 Clips taken from the beach when we practiced on Sunny Isles Beach.




2012

HOLLYWOOD, CA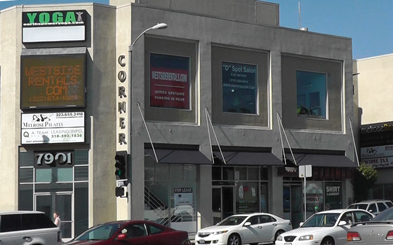 Earths Power Yoga

2012 - 2013


Earth Power Yoga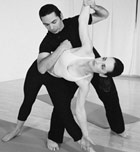 Steven Earth
One of the most highly respected teachers in Los Angeles and recently featured in LA Yoga Magazine





YOGA TEACHER TRAINING
Improve your Practice, Change Lives and Touch Hearts

January 26th and 27th, 2012 and continues to March 17th   


May 25th then July 21st


August 3rd Sept 21st



For these Los Angeles Yoga Teacher Trainings Mark Giubarelli has teamed up with
Steven Earth Metz (one of the best yoga teachers in Los Angeles).

Both Mark Giubarelli and Steven Earth have taught around 10,000 yoga classes each.





Take a yoga teacher training in Los Angeles with 2 of the most
experienced yoga teachers in Los Angeles.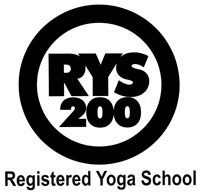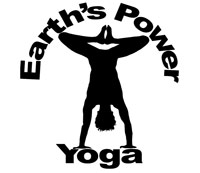 This is a spectacular presentation of the art of yoga which will leave you with the
ability to perform yoga like an expert. Teacher training teaches you everything you need to
know to keep your body, mind and soul healthy and vibrant.


While reflecting on many very old techniques the these Teacher Trainings
have a very modern approach to yoga sequences and yoga asana.

Cutting edge techniques are used to bring you to a high level of excellence as a yoga teacher.


Based On the Yoga Sutras Of Patanjali
and the work of master B.K.S Iyengar.

See the entire program>>


YOGA TEACHER TRAINING COMMENTS!
*Yoga teaching Techniques Training/Practice (100 hours)
*Teaching Methodology (25 Hours) + (non contact 5)
*Anatomy and Physiology (20 hours) + (non contact 10)
*Practicum feedback, observing, teaching (15 hours) + (non contact 5)
*Yoga Philosophy, Lifestyle and Ethics (20 hours) + (non contact 20)

Course covers the following topics:


Includes Asanas, Pranayama, Kriyas, Mantra Meditation and traditional yoga

-

100 hours
Peak at Course Material: Pranayama Courses By Mark Giubarelli,
Yoga Sutras Covered By Mark Giubarelli.

Teaching Methodology
Includes: principles of demonstration, observation, assisting/correcting, instruction, teaching styles, qualities of a teacher, the student's process of learning, and business aspects of teaching yoga.
View Yoga Postures by Mark Giubarelli


Anatomy & Physiology
Includes: both human physical anatomy and physiology (bodily systems, organs, etc.)
and energy anatomy and physiology (chakras, nadis, etc). Includes the subject and application of a yoga practice,
how to flow and why, (benefits, contraindications, healthy movement patterns, etc).



Yoga Philosophy/Lifestyle and Ethics for Yoga Teachers
Includes: the study of yoga philosophies, yoga lifestyle, and ethics for yoga teachers.
A minimum of 2 contact hours spent on ethics for yoga teachers.


Practicum
Includes: practice teaching, receiving feedback, observing others teaching and hearing/giving feedback.
Also includes assisting students while someone else is teaching.


See Many Of The Topics In More Detail

Teaching Beginners Yoga
Understanding Practitioners Ability
Stages of Learning Yoga
Teaching Milti-Level Yoga Classes
Motivation and from Adherence
The Art Of Cueing a yoga class
Class Design and Exercises
Making Classes Flow
Execute Proper Objectives During Class
Introducing Safe Variations
Prenatal Yoga
Measuring Class Effectiveness
Instructor Health
Ideal Yoga instructor
Teaching Quality Meditation and Relaxation  


Yoga Teacher Training - The Art Of Teaching

Read a manual by Mark Giubarelli on the Art Of Teaching Yoga.

If your currently a teacher learn how to polish your presentation and improve attendance. Yoga Teacher Training
loosely based on the online manual.

Feel confident with your ability to teach Yoga.

Learn some of the best yoga flows around.
Help to change lives and grow spiritually.
Increase your health and vitality.
Strengthen your body and increase flexibility.
Learn all about yoga breathing.
Learn to teach enchanting meditation to others.

Mark Giubarelli has taught thousands of yoga classes and hundreds of Yoga teacher training's.
Join him and for some of the coolest yoga teacher trainings on the planet.




NEXT YOGA TEACHER TRAINING
January 26th
30 Day Plus 2 Month Courses 

May 25th then July 21st


August 3rd Sept 21st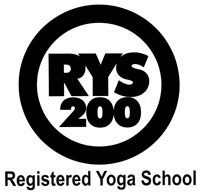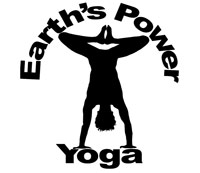 Earth's Power Yoga - Teacher Training 2012 - Pics
videos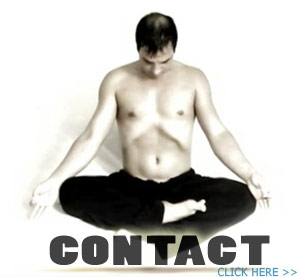 Where In Hollywood?
Location: Earth's Power Yoga