Teaching Yoga Classes to Multi levels - Yoga Teacher Training
Multi-level Teaching - by Mark Giubarelli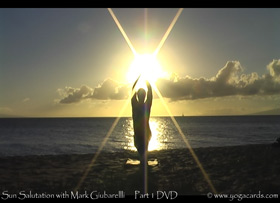 Practitioners fall into simple categories of beginner, intermediate and advanced. Many times they can all be in your class at the same time.

Occasionally beginners walk into a more progressed class. Their ability to follow instructor guidance is limited and their knowledge of yoga postures is non-existent. They need physical guidance and psychological motivation.


If yoga beginners are not helped when they walk into a fast flowing class they may very well be put off ever attending a yoga class again due to a feeling of inadequacy or inability to follow.


While doing this a master of teaching yoga also presents a perfectly challenging class for the other 2 levels of practitioner all during the same class. (Intermediate and Advanced)


It takes a true master of teaching to teach to all 3 levels of practitioners at the same time while pleasing all of them and giving them a very informative learning experience.


Read this full article of the yoga teacher training




More on yoga for beginners and beginner yoga.