Yoga Teacher Training by Mark Giubarelli
Miami Yogashala - Yoga Teacher Training
The purpose of these yoga teacher training is to provide future teachers with the knowledge they need to successfully instruct a yoga class. Teaching techniques such as quality of guidance, motivation behind guidance, safety tips, theory behind chosen words and the essence of Tadasana the Mountain pose.
Pranayama the art of yoga breathing is slightly reflected upon and yoga meditation is presented in a unique and enchanting way for the yoga teachers to fully understand the meaning of yoga and continue to influence all those who attend one of their classes.


Yoga Teacher Resources: Here is a free gift worth 70 Dollars. There are many Sun Salutation Flows you can practice on your classes for years to come.
Yoga Sutras Chanted - Pranayama


Saturday Sept 19th - Session 1

Session began with an exercise on Yoga meditation where practitioners were talked into a state of yoga using the following techniques. this encouraged the yoga teacher trainees to experience that which they have come to teach.

The experience of yoga is hard to describe it is like honey nobody can tell you what it takes like. In order to truly know the taste of honey one must taste it for one's self. B.K.S Iyengar




The rest of the day reflected upon this sequence that had to be learned. Practitioners were partnered up and taught each other the sequence.


Saturday Sept 26th - Session 2
Teachers were expected to have picked up most of the sequence by now and class lectures went on to cover quality of speech and instruction. In this many methods were demonstrated. One of these methods is the blindfold technique. In this practitioners must guide a partner blindfolded through many postures without naming their names. The purpose of this exercise is to identify and remove pointless verbal instructions and master the art of proper effective verbal instructions. this exercise is all about an awareness revealing the power and influence of words that are chosen.


The second method of instruction was the art of posture correction. In this method the teacher learns the fundamentals of the Mountain pose. If this is fully understood these fundamentals can be used as a foundation to build knowledge of alignment and correction.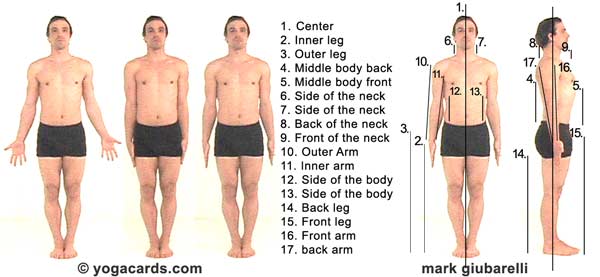 Saturday Oct 3rd - Session 3

Yoga teachers had to go in front of a whole class and teach the sequence or part of the power yoga sequence. This is a method of breaking down the fear of teaching and getting the future yoga teachers into the habit of teaching in front of the whole class.

Sunday Oct 10th - Session 4
After being lectured by one of the students on how the training should be run on the day began with light Pranayama for the first 50 minutes. Class was then broken up into smaller groups in order for the teachers to get more practice.



Saturday Oct 24th - Session 5
Teachers are taught about the Koshas and how they relate to stages of learning within individual's.
Teachers where then taught the art of talking people into a state of yoga. one of the most important exercises in becoming a yoga teacher is demonstrating the ability to not only know the meaning of yoga but to also influence the minds and awareness of others in this state. Once this has been a properly demonstrated teachers have mastered one of the greatest tools in teaching yoga.
Saturday Oct 31st - Session 6
Filming and recording yoga teachers teaching. This is a method of self reflection practiced by the highest level of teachers. In viewing your on teaching you get a chance to deeply reflect upon your presentation. Identifying a weak here is teaching is essential for continual improvement. But in order to improve a yoga instructor must know teaching methodology very well.
Filming offers a great opportunity for teachers to improve the quality of their guidance, the motivation behind the words, their presence as they teach, the volume of the guidance and reviewer many commonly overlooked little things such as teacher posture and so much more.
While this was a very successful shot and each yoga teacher looked very good this exercise was met with some resistance and discontent and we were sadly not able to be fully implement this technique as a result.

While and enjoy teaching this group and saw great possibilities for many of the instructors who were going through this training many did not value the teachings and did not have open years to the importance of the teaching techniques that have been given as fundamentals to all yoga classes. I will always feel sad that I was unable to stop the anger, frustration and discontent that was voiced during this training.
Mark Giubarelli



Miami Beach Yoga Schedule - Mark Giubarelli