Understanding Practitioners Ability by Mark Giubarelli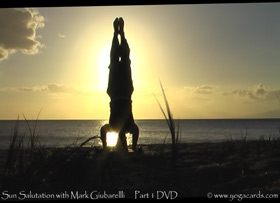 People that come to your class will vary a lot in their abilities. Understanding practitioner's ability is the key to presenting an appropriate level class.

Experienced yoga teachers have the ability to see a new class and know an appropriate level for the abilities of everyone in class.

Some people will have injuries and not tell you so you must be inquisitive.


All teachers whether very experienced or not should feel and continually modify the class structure based on the needs and ability of practitioners throughout a yoga class. This is a method of adaptation and modification practiced by professionals.


Read this full article of the yoga teacher training




The Art Of Teaching - Measuring Your Ability To Teach
A good way to measure your performance is viewing the ability of your steady practitioners over time. Progress can be measured by class practitioners ability to move very independently throughout class while performing flawless postures. There are however much more complicated ways to measure practitioner progress.